Creating economically, environmentally, and socially responsible spaces. In compliance with the U.S. Green Building Council (USGBC) standards and certification requirements, AHA is committed to transforming the way buildings are designed, constructed and operated. At AHA, we employ a high level of sustainable design with no premium cost to the Building Owner. We provide engineering that helps achieve LEED certification from project conception through building operation including: site selection and building orientation as well as effective site management for water control and retention, HVAC design plus energy management, Electrical system design along with lighting controls and Plumbing together with potable water conservation. We also support LEED Certification by providing energy modeling and monitoring and building commissioning.
All these services are focused on:
Sustainability using Energy Star and LEED rating systems.
Energy Management using energy modeling throughout the engineering design and building commissioning process to increase building energy performance.
We employ the latest technologies using sustainable LEED certification parameters to give our Clients the best possible environments in which to live, work and play.
Service Leaders:
Partner Managing Director
Cambridge, MA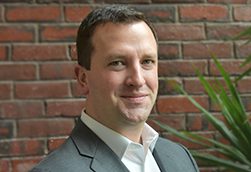 Energy & Sustainability Department Manager
Lexington, MA
Subservices
LEED Administration
Energy Modeling
Life Cycle Cost Analysis
LEED MEP Documentation
Utility Rebates
Clients
Balfour Beatty
Beacon Architectural Associates
City of Roswell, GA
Cushman & Wakefield
Elkus Manfredi Architects
Hobbs Brook Management
Howeler + Yoon
Jones Lang LaSalle
KPMG Architects
Nordblom Company
Perkins+Will
Spagnolo/Gisness & Associates
Stantec
Sustainabile Option