AHA's BIM Services team increases efficiency and mitigates risk by supplying fully integrated, data-rich BIM models. These enable close collaboration with in-house services, outside consultants, contractors, and building owners. We ensure accurate designs that save our clients time and money.
Our BIM experts provide:
Model design & creation for all or a single trade (MEP/FP/Technology)
3D laser scanning to Revit conversion
Clash detection with collision reports and model integration
Construction coordination models
Data-rich Revit models (asset management, maintenance records, operations manuals, equipment labeling, etc.)
Augmented reality and virtual reality
Photo-realistic renderings and 3D animations.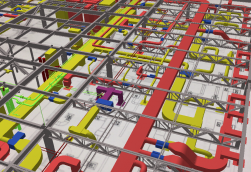 Service Leaders:
Partner
Managing Director
Atlanta, GA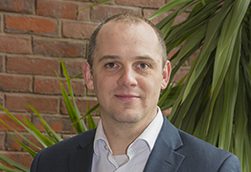 Senior Associate
Senior BIM Automation Specialist
Burlington, MA
Subservices
Computational BIM Process
3D Visualization
2D to 3D Conversion
3D Spatial Coordination
4D Simulation
Quantity/Material Take-Off reports 5D BIM
As-Built Verification/Documentation
Clients
DataGryd Data Centers
Gensler
Georgia Institute of Technology
JE Dunn
Margulies Perruzzi Architects
New England BioLabs
Perkins+Will
Penco Electrical Contractors
Southwire
Vertex Pharmaceuticals