AHA Consulting Engineers, Inc., is excited to announce that the Northland Newton Development (NND) has achieved a GOLD certification under the LEED for Neighborhood Development program administered by the US Green Building Council.  This achievement is a significant milestone in the Northland-led design and construction process.  Northland will transform the underutilized corner of Oak Street and Needham Street, in Newton Upper Falls, into a 1.1 Million SF state-of-the-art development that will introduce much-needed housing, local retail, office space, and an abundance of open space to the community.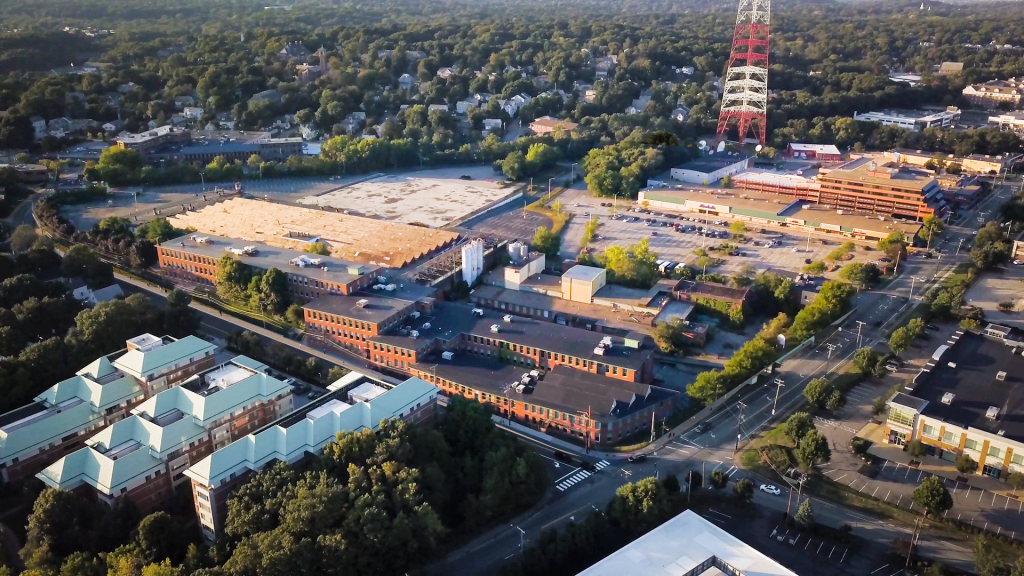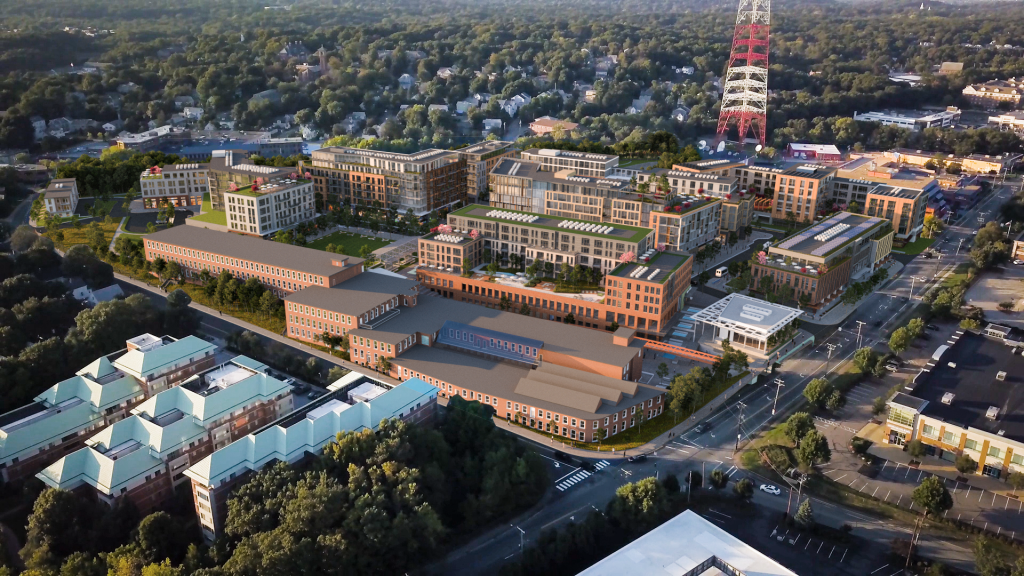 Situated on a 22.6-acre assemblage, NND is a national model of housing diversity, environmental sustainability, transit demand management, historic preservation, integrated open space, and community amenities.  NND comprises 800 apartment homes, 140 of which are affordable units, including a dedicated aging-in-community building, 115,000 SF of ground floor "Main Street" retail space for 32 new restaurants and stores, 10 acres of open space with seven parks and a community playground, and 180,000 square feet of office space in the historically preserved 19th century Saco-Pettee Mill.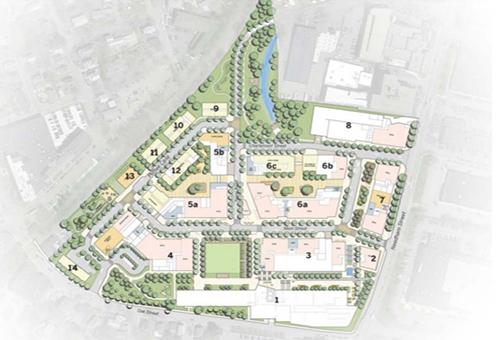 "Northland is proud of this significant milestone and grateful to AHA Consulting Engineers for facilitating this process," said Kent Gonzales, Vice President of Development at Northland. "NND is a precedent setting project that raises the standards of sustainable development, and underscores Northland's commitment to this type of green building."
Northland has purposely and thoughtfully integrated sustainable strategies into the overall design of the Project. Of the 251 projects certified globally under the LEED ND program, 155 projects are located in the US, and only 6 are located in Massachusetts, which emphasizes the significance of this achievement. The LEED for Neighborhood Design certification recognizes the following important aspects of the development:
A pedestrian friendly layout.
The integration of buildings and roads relative to open/green spaces, and the relationship of building facades to road width.
Historic preservation and reuse of the Saco Pettee Mill building.
The diversity of unit types suits many different tenant needs.
The relocation of grade level parking to underground garages.
Tree-lined and shaded streets.
The restoration and reopening of a portion of South Meadow Brook to daylight.
Installation of new trees to increase Carbon sequestration by more than 600% on site compared to the pre-development condition.
In addition to the existing MBTA buses at the site, the developer will create a shuttle service to the Newton Highlands Green Line T Station.
The LEED ND Program also emphasizes community involvement in the planning of the development, which Northland acknowledges and appreciates from their Newton neighbors and the Green Newton committee.
NND's overall sustainability initiatives set a new standard for multifamily mixed-use development, and will also include LEED for Homes certification for apartment buildings, LEED Core and Shell certification for the Saco Pettee Mill, Passive House certification for apartment buildings, and all-electric appliances and mechanical systems for greenhouse gas emissions reduction. Other strategies include EV charging stations, bike share stations, low impact stormwater design, rainwater harvesting and reuse, drought tolerant landscaping, rooftop solar panels, low-embodied Carbon construction, and recycled content building materials.
AHA is a 30+ year old Building System Engineering and Sustainability Consulting firm, with headquarters in Burlington, MA, and offices in Boston, MA and Alpharetta, GA.  AHA provides building system and technology design, along with building sustainability, LEED consulting, energy usage reporting and analysis, and building commissioning services.  AHA is the Sustainability Consultant for the NND LEED ND Certification, coordinating the efforts of an integrated team of architects, civil engineers, construction managers, landscape architects, traffic/transportation engineers, environmental engineers, MEP/FP engineers, and Northland, as project developer, to design and build the project in a sustainable and sensitive manner.  The AHA LEED ND effort started more than 7 years ago, when Robert Andrews, PE, LEED AP® BD+C, met with Northland, City Officials and the Green Newton committee to discuss project concepts and ideals.  The AHA Energy & Sustainability Team, led by Adam Jennings, LEED AP® Neighborhood Development, brought the certification effort to LEED Gold completion in May of this year.  For additional information, contact Robert Andrews or Karen Rice, at 781-372-3000.