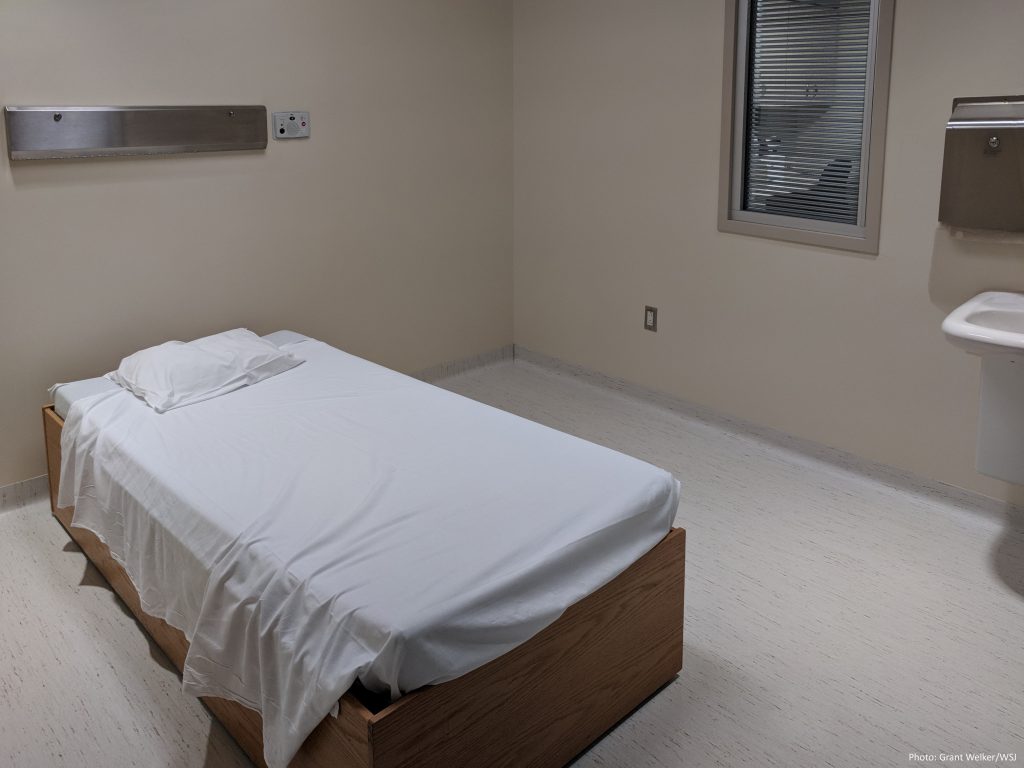 Located in Worcester, Saint Vincent Hospital was founded by the Catholic organization Sisters of Providence in 1893. It is currently owned by Vanguard Health Systems and serves an expansive range of medical needs.
Recognizing a need to improve its facilities in order to best serve its patient population, Saint Vincent Hospital launched several renovation and expansion projects in 2017. However, the hospital knew that these projects would be far from typical. Placing the needs of patients above all else, the hospital would be unable to close at any point, meaning construction would have to take place while the hospital remains occupied and in operation.
Therefore, Saint Vincent turned to several leaders in the field of healthcare construction, including AHA Consulting Engineers (AHA), in order to conceptualize a design that would meet such high standards.
Based on input from AHA, Saint Vincent planned to expand Nursing Unit 32 from 13 beds to 20 beds.  AHA designed the expansion to include an additional 9,100 SF, which amounted to the 7 new semi-private or private spaces for patients within the unit.  Additionally, the design incorporated beneficial alternations to the existing medical offices.
The expansion, however, did pose some challenges for the AHA team. They had to devise a plan for how to use and extend upon the existing "house" MEP/FP systems to accommodate the new layout while remaining compliant with the Code and Behavioral Guideline.
Concurrently, AHA engineers worked to design a new Emergency Department behavioral short-stay area, Hybrid Operating Room, MRI replacement, and renovations to the Radiology and Cashier Departments. The team balanced the projects well and followed through with designs for all five. Once construction begins, AHA engineers plan to oversee any challenges faced by the contractor.
Overall, the progress made on the design aspect alone marked a solid achievement for the AHA team. Paul Fimian, Partner and Project Executive for AHA, credits the contributions of all the engineers and also the solid collaboration with other disciplines for the success.
"We have been working with a great group of team members," Fimian said. "The working relationship was very good. We were able to reach out to the architect with questions, and we received timely responses, which allowed for us to complete our work within the project schedules."
Read More