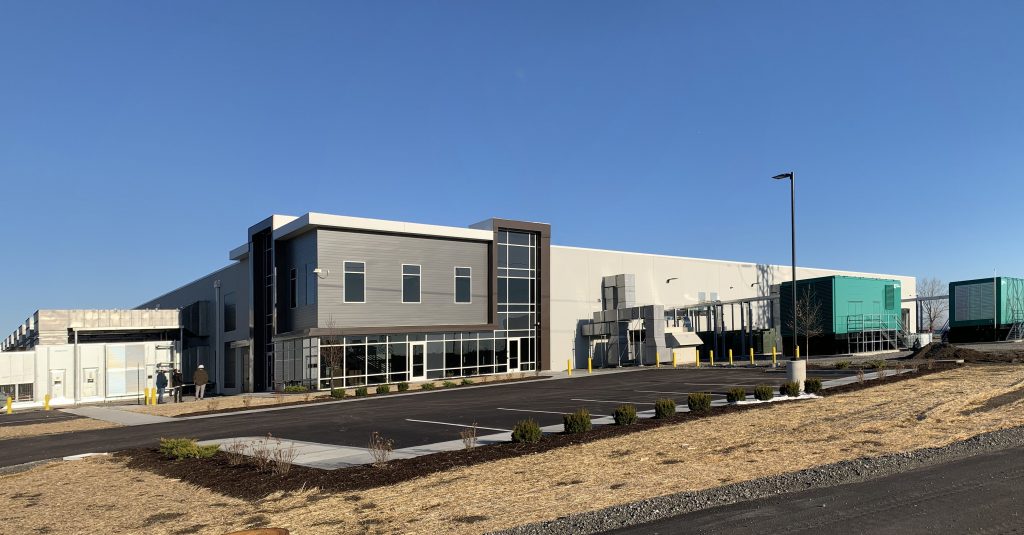 AHA Consulting Engineers is excited to announce the opening of the first building of the highly-anticipated, 1+ million SF, 100 MW Digital Crossroads data center campus. The first building is approximately 100,000 SF, scalable to 20 MW, takes advantage of the climate of the southern coast of Lake Michigan, and is designed to meet the unique needs of a 21st century data center.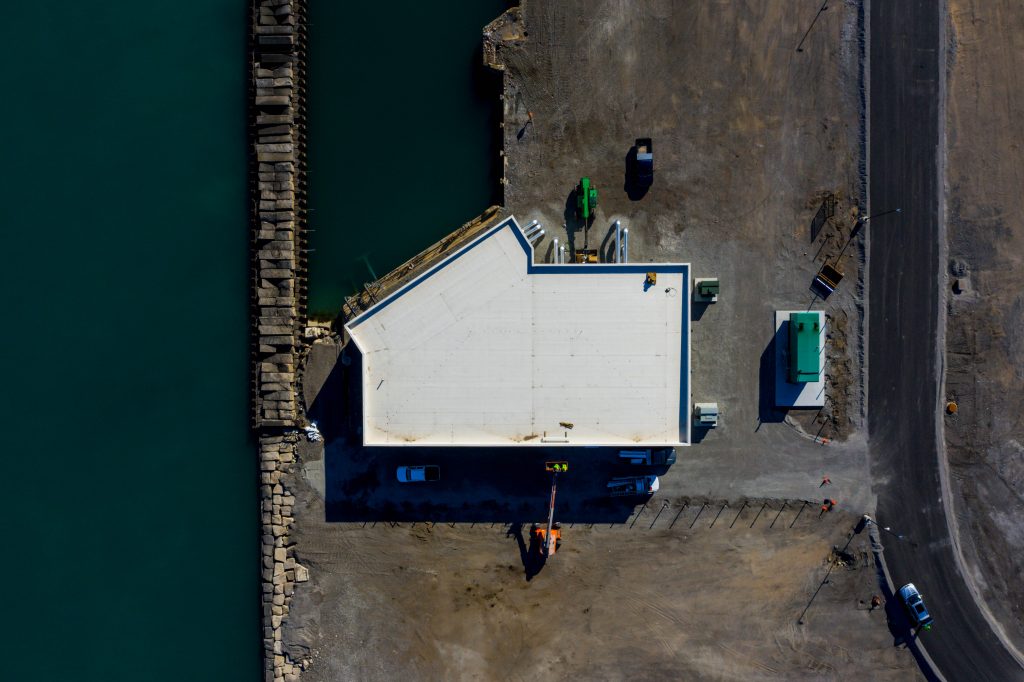 Featuring cooling systems that utilizes Lake Michigan as a water cooling source and as cool ambient air, Digital Crossroads offers an ultra-low PUE that minimizes the environmental impact and the cost to tenants. The primary cooling system uses both air and water to manage the temperature inside the data hall, utilizing free cooling from both the lake water as well as indirect airside economizers to deliver and maintain server inlet air temperature requirements. The design is robust and flexible to allow varying configurations and rack densities within the data halls without the use of a raised access floor. 
Digital Crossroads also offers office, conference, and lounge space just 12 fiber miles from Chicago. Future phases include additional data halls, developing a tech startup incubator, renewable energy generation, and a greenhouse warmed by waste heat from the servers.
AHA provided MEP/FP Design, Master Planning, and Renewable Energy Consulting services.